Recap: DeFi Week of Aug. 3 🦄
Hello Defiers! hope you're having a great weekend!
Summing up this week in DeFi: Developers continued building DeFi at breakneck speed. Bancor launched its V2, pledging to solve DEXs one big fault. Aave issued its first delegated credit, where DeversiFi was able to borrow $500k without putting up collateral. YFI clones kept making headlines. Alex Masmej added liquidity incentives to his personal token ALEX. But building often comes with breaking; options platform Opyn got hacked and lost $350k. July was a record month for DEXs, which are now making up 4% of CEX volume, The Block reported. DeFi is driving Ethereum transaction volumes to record highs, according to Dapp Radar. Fundraising in crypto is picking up, with Uniswap announcing its $11M Series A round. Roll's Bradley Miles wrote about how personal tokens are being used to strengthen communities. This week's podcast episode is with Andre Cronje, who spoke about the paralyzing fear of building money protocols and how he overcomes it.
Here's the 3rd video of a DeFi series with Robin Schmidt of Harmony Protocol:
That was just one week. Subscribe to get the latest DeFi news and analysis straight to your inbox and you don't miss a thing. Free-signups get partial content, paid subscribers (only $10/month, $100/year) get everything. Click here to pay with DAI ($70/year).
---
🙌 Together with DeversiFi, a professional-grade, self-custodial exchange.

---
"In DeFi My Money is Actually Mine. It's a Beautiful Concept But it Comes With Responsibilities:" Andre Cronje
This week's podcast episode is with Andre Cronje, the developer of the yearn platform and YFI token. Last month, he released YFI, a token which had no pre-sale, no offering, and could only be earned in the initial distribution by using the yearn platform. More than $300M flowed into yearn, while YFI surged past $1,000 in a day and now trades at over $4,000. This isn't exactly how Andre thought things would play out; his napkin math for what YFI would be worth had put its value between $2 or $3. The inflow of capital was so huge and unexpected, that it overpowered his own share in the platform, leaving him with just over 1 YFI token —but he's not complaining and says he's returning donations he recently got.
He talks about the actual paralyzing fear that comes with building money protocols, the huge responsibility he feels, and how finger-pointing has caused him to quit the space before. But he says the drive to continue innovating has helped him overcome that fear and keep building. He says what drives him is waking up in the morning and being really excited to code and "add new things to this ecosystem." As long as that holds true, he says, he's not going anywhere.

---
The Curious Case of KARMA: Memberships on a Bonding Curve by Roll's Bradley Miles
Bradley Miles of Roll explains the latest in the emerging world of personal tokens. Personal tokens are being used as a way to incentivize community building, rewarding members as activity increases. Just yesterday, entrepreneur Brian Flynn launched JAMM, a token that's tied to his newly launched crypto and gaming newsletter Jamm Session. The token will give holders access to an exclusive Telegram group, and other content, he wrote in a blog post. Last month, investor Andrew Lee issued KARMA tokens as a way to create an exclusive Telegram group, which only KARMA holders can access. In the post below, Bradley dives into how KARMA's price has surged many times over, while membership for the Telegram group is now over $1,000.
---
Dives
Lessons From The First-Ever Initial DEX Offerings: Ethereum-based projects are increasingly skipping centralized trading platforms and listing their tokens on decentralized exchanges first. But the process isn't always smooth and the DIA sale on Gnosis Protocol this week is the latest example.
Bytes
Aave Issues $500k Unsecured Credit Loan to DeversiFi: Aave christened its credit delegation feature by issuing a $500,000 unsecured line of credit to the Layer 2 DeFi exchange DeversiFi.

Fundraising in Crypto Picking Up Amid Bull Market: At least four crypto companies including Uniswap, Dapper Labs, announced they raised a combined $27M in funding in one day.

DeFi Saver Launches Interface for Aave: DeFi Saver yesterday introduced a new interface for users to manage their portfolios on lending platform Aave. 

Hermez is Latest zk-Rollup: A heads up about the latest Layer 2 solution that's being developed to help scale Ethereum dapps: Hermez, the zk-rollup born out of Iden3's labs.
Dives
Opyn Got Exploited and Lost More Than $350K: Opyn, the first decentralized options market on Ethereum which allows investors to protect against market volatility and smart contract vulnerabilities, suffered an attack on Tuesday. The attacker exploited a system vulnerability and ran with $371K.
Bytes
dYdX Launches ETH-USD Perpetual Futures: dYdX delivered ETH-USD, its second perpetual contract, yesterday with a 50% discount on trading fees for the first week.

DeFi Drives Ethereum Transaction Volume to Record High: Transaction volume on the Ethereum network climbed to an all-time high $12B in July, with DeFi accounting for around 95% of the total value created on the chain, according to a DappRadar report.
Dives
Bancor Shakes AMM Fees Up With V2 Pools: Bancor's V2 launch is off to a strong start with its first pool, BNT/LINK, reaching its $500k cap within 48 hours.

YFI Clones: When One Wifey Is Not Enough: The success of yEarn's YFI token is rapidly spurring a crop of copycats, with varying degrees of legitimacy. Some of them have turned to be outright scams, others have already gone inactive, while one is being celebrated as the first successful Chinese DeFi token.
Bytes
---
💜Community Love💜
Thanking all the amazing Defiers for the support and love this week (and always)!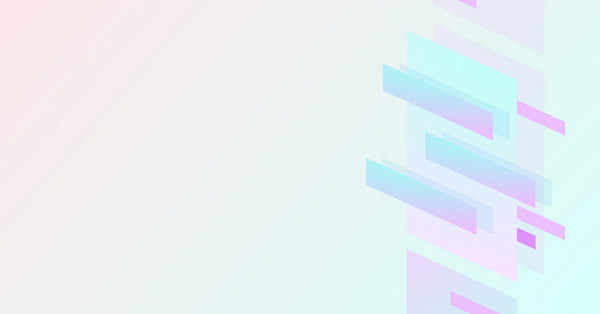 blog.makerdao.com
The Top 10 Crypto and DeFi Influencers on Twitter
The top 10 crypto and DeFi influencers on Twitter chosen for this list provide insightful content and inspire valuable discussions about the DeFi movement.
---
The Defiant is a daily newsletter focusing on decentralized finance, a new financial system that's being built on top of open blockchains. The space is evolving at breakneck speed and revolutionizing tech and money. Sign up to learn more and keep up on the latest, most interesting developments. Subscribers get full access at $10/month or $100/year, while free signups get only part of the content.
Click here to pay with DAI. There's a limited amount of OG Memberships at 70 Dai per annual subscription ($100/yr normal price).
About the founder: I'm Camila Russo, author of The Infinite Machine, the first book on the history of Ethereum. I was previously at Bloomberg News in New York, Madrid and Buenos Aires covering markets. I've extensively covered crypto and finance, and now I'm diving into DeFi, the intersection of the two.