🖼 Artists Say NFT Markets Betray Web3 by Nixing Royalty Payments
Hello Defiers! Here's what we're covering today:
News
👀 Defiant Premium Story for Paid Subscribers (📜Scroll to the end!)
Podcast
DeFi Explainers
Elsewhere
Trending in The Defiant
---
The open economy is taking over the old one. Subscribe to keep up with this revolution.

Click here to pay with DAI

(for $100/yr) or sub with fiat by clicking on the button below ($15/mo, $150/yr).
---
🙌 Together with: 
Nexo's fundamentals-first model helps you secure your assets and grow your wealth. The company now provides an increased insurance on custodial assets of $775 million. Learn More!
ZetaChain is the first public L1 blockchain that natively connects with any chain and layer including Bitcoin and Dogecoin without wrapping or bridging assets. Dive into the docs to start building the future of multichain.
Join Klaytn's global flagship hackathon and hack your way to over US$1 million in prizes, grant funding, and incubation opportunities. Register now
Thales is your way into OP Summer! Simple, novel, and easy-to-understand markets: UP or DOWN? IN or OUT? The choice is yours. Try it now. No registration needed.
---
NFT Markets
X2Y2's Move to Make Royalties Optional Triggers Outcry and Soul-searching in NFT Land
ART On a hot and humid Tuesday night, collectors flocked to a sweltering art gallery in Lower Manhattan. It was their one opportunity to snag a physical copy from Justin Aversano's "Cognition," a series of 364 mixed-media pieces the grieving artist created in 2014 after the death of his mother.
👉READ THE FULL STORY IN THE DEFIANT.IO👈
---
Market Action
Ether Is Up 5% In A Week While Bitcoin Has Declined 3.5%
By yyctrader
ETHER IS UP Ether is up 6% in the past 24 hours as traders remain optimistic ahead of Ethereum's transition to proof-of-stake consensus, now just a week away. Global markets rallied on Wednesday as a weaker U.S. dollar saw the Nasdaq and S&P 500 post gains of nearly 2%.
👉READ THE FULL STORY IN THE DEFIANT.IO👈
---
Sponsored Post
Those running full steam ahead today are bound to thrive tomorrow. Nexo is a security-first platform built for the long run with everything you need for your crypto. 
Buy Bitcoin, Ethereum, and more than 30 other altcoins with a debit or credit card, easily in a few clicks. On the Nexo Exchange, you can swap 300+ pairs in a simple way at real-time prices. Every purchase or swap gets you up to 0.5% back in crypto, with rewards being added straight to your portfolio.
Borrowing cash or stablecoins against your crypto can get as low as 0% APR, and you get approved instantly. 
The right place puts you first and plays the long game with you. Get started now at nexo.io
---
Layer 1s
Smart Contract Network Draws 90% of Protocol Revenue
By Samuel Haig    
DOMINANT Ethereum remains the dominant Layer 1 smart contract network by a wide margin during the 2022 bear market, raking in 90% of L1 protocol revenue since mid-March.
👉READ THE FULL STORY IN THE DEFIANT.IO👈
---
DeFi Explainers
A Step-by-Step Guide to the Blockchain Challenging Ethereum
CHALLENGERS As Ethereum cultivated its ecosystem of decentralized applications (dApps) in recent years, Solana popped up on the blockchain scene and became one of its top challengers.
---
Elsewhere
Binance's Layer 1 BNB chain has announced its own zero-knowledge (ZK) proof scaling technology, which it coined zkBNB.
Michael Barr, the former Ripple Labs adviser and Michigan University law school dean who is now the U.S. Federal Reserve's vice chairman for supervision, said crypto activities need greater regulatory oversight.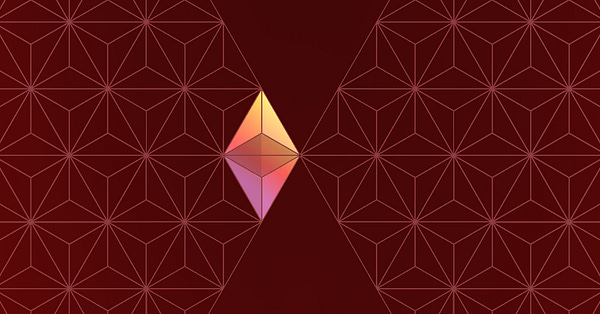 blog.ethereum.org
Allocation Update: Q1 and Q2 2022 | Ethereum Foundation Blog
---
Trending in The Defiant
Bellatrix Euphoria Short-Lived as Markets Slide For a second there, Layer 1s were pumping like it was 2021. Smart contract platforms, also known as Layer 1s, started the week with a bang as Ethereum's ETH, Solana's SOL, Avalanche's AVAX and others were all up more than 3% as of midday New York time.

Curve Releases Interface Code For Stablecoin Curve Finance was the epicenter of the stablecoin wars in 2021. Now it's getting ready to launch its own stablecoin even as the cryptocurrencies have come under intense scrutiny in the wake of Terra's failure in May and a looming regulatory crackdown.

A16Z's Latest Bet on NFTs: Free Licenses for Everyone Who owns what when someone owns an NFT? It's not always clear. When Actor Seth Green's Bored Ape was stolen, for instance, it brought plans for a show with the animated character into question. 
---
🧑‍💻 ✍️ Stories in The Defiant are written by Owen Fernau, Aleksandar Gilbert, Samuel Haig, and yyctrader, and edited by Edward Robinson, yyctrader and Camila Russo. Videos were produced by Robin Schmidt and Alp Gasimov. Podcast was led by Camila, edited by Alp.
---
Free subscribers to the newsletter get:
Daily news briefings

Sunday Weekly recap

General chat on The Defiant's Discord server
👑Prime defiers get:
Full transcript of exclusive podcast interviews

DeFi Alpha weekly newsletter on how to put your money to work in DeFi by yyctrader and DeFi Dad

Weekly live DeFi Alpha call with yyctrader

Inbox Dump edition of The Defiant newsletter every Saturday with all the PR that didn't make it to our content channels

Exclusive community calls with the team

Subscriber-only chats on The Defiant Discord server

Full access to The Defiant's content archive
Click here to pay with DAI (for $100/yr) or sub with fiat by clicking on the button below ($15/mo, $150/yr).
You can start a prime membership for free right now with this link. You'll get full access for 7 days. It's 100% risk-free.
---
Defiant Premium Story for Paid Subscribers
Surge of Activity and Addresses Bolsters L2 Blockchain
By Samuel Haig
QUADRUPLED Activity on Arbitrum, Ethereum's leading L2, quadrupled after its Nitro upgrade, with daily transactions hitting all-time highs during consecutive days this week. According to data from Arbiscan, there were 319,000 transactions executed on the blockchain network on Sep 1, the day after Arbitrum's Nitro upgrade went live. 
To read the full story subscribe to The Defiant newsletter.
Keep reading with a 7-day free trial
Subscribe to WE'VE MOVED TO thedefiant.io to keep reading this post and get 7 days of free access to the full post archives.