Discover more from WE'VE MOVED TO thedefiant.io
WE NO LONGER POST CONTENT ON SUBSTACK. GET THE LATEST DEFI AND WEB3 NEWS AT HTTPS://THEDEFIANT.IO
Over 84,000 subscribers
🦄 Recap: DeFi Week of July 18
Hello Defiers! Perhaps you've heard of Janus, the Roman god of beginnings and transitions, a being with two faces who lorded over doorways, gateways, and passages between worlds and even eras. Well, Janus was presiding over DeFi this week.
It was fire and brimstone early on as BTC slid beneath $30K and ETH lost 13% between Sunday and Tuesday. Traders hung their heads and drew a new line in the sand at $20K for BTC, and whatever scant hopes remained this was not a bear market were dashed. And yet… and yet… then came the deals, deals galore.
There was the $100M funding round led by a16z in OpenSea, which left the eBay of NFTs with a $1.5B valuation and unicorn status. There was Polygon's formation of a blockchain-based multimedia studio and $100M production fund, with a dream team of partners along for the ride — Atari, Decentraland, and OpenSea. And, of course, there was the head-popping fundraising round by crypto exchange FTX: $900M, bestowing the platform with an $18B valuation. Ye gods…
So what gives? What should we make of the duality in DeFi at the moment? What's going on? Well, these are cosmic questions The Defiant will be unpacking this coming week, so keep your eyes peeled… In the meantime, we can already see glimmers of the era to come. Check out Owen Fernau's feature on MetaCartel Ventures for how DAOs are reshaping the cultivation of DeFi startups. And call up Dan Kahan's piece on Stoner Cats to learn how the entertainment industry is blockchaining itself to new forms of financing and distribution.
On the market side of the ledger, be sure to hunker down with Masha Prusso's analysis of deflationary tokenomics and how the big changes coming to Ethereum will shake up the laws of supply and demand in crypto. Not a spoiler, but let's just say tokens that actually do something valuable could be a safe haven in a bear market. Likewise, read the latest how-to guide from DeFi Dad on how to farm major yield on Polygon Balancer.
As you kick up your feet this weekend and relax with The Defiant, just bear n mind that Janus is watching, with both faces… poised to shift this whole DeFi thing into… well, stay tuned to see what's next!
---
The open economy is taking over the old one. Subscribe to keep up with this revolution. Click here to pay with DAI (for $100/yr) or sub with fiat by clicking on the button below ($15/mo, $150/yr).
---
🙌 Together with: 
---
Podcast
In this week's episode Camila Russo interviews Raoul Pal, who retired from the hedge fund world at 36 years old and has run financial media company Real Vision for the seven years since. He predicted the housing bubble, he was early to call the devastating effect the pandemic would have on the economy, and now he gives us his thoughts on what he sees is coming up in the next few months.
📺 Watch:
---
Video
---
Opinion & Analysis
In this week's opinion-analysis piece, guest writer Masha Prusso explores how deflation, the decrease of DeFi tokens over time, will impact the market, especially with the advent of big changes in Ethereum. Her conclusions may surprise you!
---
Inbox Dump #17
For paid subscribers only — The Inbox Dump is where we include the updates and announcements that flood our DMs each week and didn't make it to The Defiant's content platforms. We also include a compilation of DeFi and crypto funding rounds in the past week so you have these in one handy place.
---
Friday
Dives
Byte
Tutorials
Links
---
Regulation
NFTs
Fundraising
Stablecoins
Links
---
NFTs
Market Action
Dive
Byte
Links
---
Feature
Dive
Byte
Links
---
💜Community Love💜
Thanking all the amazing Defiers for the support and love this week (and always)!
youtu.be/CAK3Dp9KtE4
@DefiantNews
killing it again with another episode on recent decentralisation theatre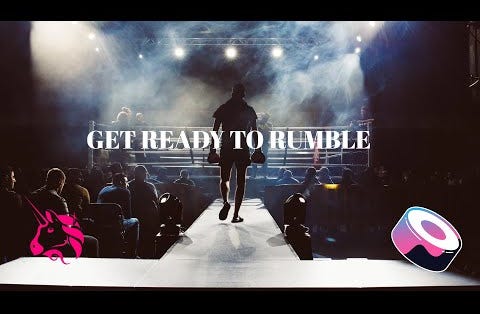 youtu.be
Bare Knuckle Governance, tales from the streets ($UNI, $SUSHI $ADDY)
Governance has been dominating the conversation in recent weeks as DAO's explode out of every orifice and big money decisions grip the communities of Sushisw...
---
The Defiant is a daily newsletter focusing on decentralized finance, a new financial system that's being built on top of open blockchains. The space is evolving at breakneck speed and revolutionizing tech and money. Sign up to learn more and keep up on the latest, most interesting developments. Subscribers get full access, while free signups get only part of the content.Click here to pay with DAI (for $100/yr) or sub with fiat by clicking on the button above ($15/mo, $150/yr)