Discover more from WE'VE MOVED TO thedefiant.io
WE NO LONGER POST CONTENT ON SUBSTACK. GET THE LATEST DEFI AND WEB3 NEWS AT HTTPS://THEDEFIANT.IO
Over 84,000 subscribers
🏛 Court Clash: Stakehound Accuses Fireblocks of Losing $74M of ETH
Hello Defiers! Here's what we are covering today…
News
Opinion
and more ;)
---
---
The Defiant is building the leading information platform at the intersection of tech and finance. We are the only news platform focusing on decentralized finance, creating objective, unbiased, professional journalism, for degens and newbies to keep track of this money revolution.
Everything we raise on this round will be used towards gifting Defiant subscriptions.Nominate subscribers here.
*The financial system is being rebuilt and this revolution needs quality journalism.*
---
The open economy is taking over the old one. Subscribe to keep up with this revolution. Click here to pay with DAI (for $100/yr) or sub with fiat by clicking on the button below ($15/mo, $150/yr).
---
🙌 Together with: 
---
TLDR It's a he said-she said scenario, and it's about more than $74M in ETH. Stakehound, a service which gives users a synthetic asset to trade for their staked Ether, has accused Fireblocks, a digital asset security firm, of losing 38,178 ETH.
STAKED The Ether, worth $74.4M at the time of writing, is staked in the ETH 2.0 deposit contract, but "may have been rendered inaccessible," according to Stakehound. The staking service posits that "Fireblocks caused the loss of 2 keys that are part of the 3-of-4 threshold signature for the shards that form the withdrawal key." 
COUNTER Fireblocks has countered saying that "the key shares created in connection with this project were managed outside of the Fireblocks platform and were not part of its MPC production wallet structure or backup procedures."
👉READ THE FULL STORY IN THE DEFIANT.IO 👈
---
SPONSORED POST
A Game Changer for Litigation Funding!
Beginning June 24 at 11:59pm EDT, LITI & wLITI will be available and allow any investor to engage in the high-performing litigation finance market.
By tokenizing their equity, Liti Capital decentralizes access to litigation finance, an asset class that has only been an option for wealthy investors until now. Litigation finance companies find lawsuits with large payouts and acquire a percentage of the case. This percentage is considered to be an "asset". Then they help the plaintiff win the case and take a portion of the profits. 80% of these profits will be distributed to LITI holders as dividends. 
Fighting Crypto Fraud Through Class Action - Between 5% and 10% of Liti Capital's yearly investment budget will be used to finance crypto-fraud cases that have affected our community members.
To purchase a LITI token, investors must pass KYC requirements. This token is only available for purchase on the Liti Capital website. Holding a LITI grants protections under Swiss law, dividends, and voting rights. The wrapped LITI (wLITI) does not require KYC and will debut on Uniswap and be available on other DEXs in the future.
➡️  Check outLiti Capital at www.liticapital.com to learn more!
---
THE NEWS SharedStake, a decentralized ETH2.0 Staking-as-a-Service protocol, is in disarray after a suspected inside job. 
ROGUE In a series of transactions on June 19 and June 23, a 'rogue developer' withdrew $500K worth of SGT, the project's governance token, from the team's allocation. These tokens were locked in a vesting contract and were meant to be unlocked gradually over time as the project progressed.
COLLAPSE The SGT tokens were subsequently dumped on the market and the price collapsed from $1.60 to under 3 cents. At the time of writing, SGT is trading at $0.12.
👉READ THE FULL STORY IN THE DEFIANT.IO 👈
---
TLDR In a fresh move to bootstrap Gitcoin's DAO, holders of the protocol's GTC token voted to add a $50K category to its grants program.
DAO Gitcoin, a funding platform that supports open source development, typically concentrates on what it calls Grant categories. These include "Infrastructure Tech" and "Dapp Tech." But Gitcoin released its DAO last month "to decentralize and build an equitable protocol." So Gitcoin has stepped in to support its own dissolution by using its own grants to develop and test products, a practice developers call "dogfooding.".
ECOSYSTEMS "Dogfooding further reinforces our understanding of the value quadratic funding provides, while offering a case study for other ecosystems who might want to leverage it in the future," Austin Griffith, the proposer of the category, wrote on Gitcoin's forum.
👉READ THE FULL STORY IN THE DEFIANT.IO 👈
---
What a wild moment. 
When Grayscale Investments launched its Decentraland trust back in February it was hard to believe that a Wall Street firm with $40B in assets was firing up a vehicle to invest in one of the most exotic experiments in crypto. Created on the Ethereum blockchain six years ago, Decentraland is a virtual world that uses digital "real estate" to host applications. The project's next iteration, called Iron Age, will create "a social experience with an economy driven by the existing layers of land ownership and content distribution." Crazy stuff, eh?
And yet here was Grayscale, an outfit that caters its Bitcoin and Ethereum trusts to institutional investors, offering a way to bet on the future of MANA, the token running Decentraland's ethereal economy. Grayscale is so mainstream that investors could even plunk shares of the Decentraland trust into their Individual Retirement Accounts. No sooner did the trust hit the market than the value of MANA quintupled over the next four weeks. 
Investors who took a flyer on Grayscale's Decentraland trust probably aren't complaining either -- they're up 85% since inception. But only a handful have benefited as the investment vehicle has only drawn in $8.3M compared with about $28B poured into Grayscale's ETHE and GBTC trusts to gain exposure to Ether and Bitcoin…
👉READ THE FULL PIECE IN THE DEFIANT.IO 👈
---
It's official. Andreessen Horowitz — the prominent venture capital fund led by Ben Horowitz and Marc Andreessen — announced Thursday the close of its third crypto venture fund, a $2.2 billion fund that the firm says is the largest of its kind.
To accelerate the already rapid growth of the ecosystem, the Solana Foundation teamed up with leading crypto projects to host one of the largest online hackathons ever. Solana Season brought together crypto pioneers and developers from around the world for three weeks of hacking on Solana.
SEC commissioner Hester Peirce has long been the most outspoken crypto advocate at the U.S. securities regulator. In a June 23 interview as part of a virtual conference, Peirce noted her support for much of the work of decentralized finance, or DeFi, and argued against the enforcement-based approach that she had identified with the commission's work on initial coin offerings.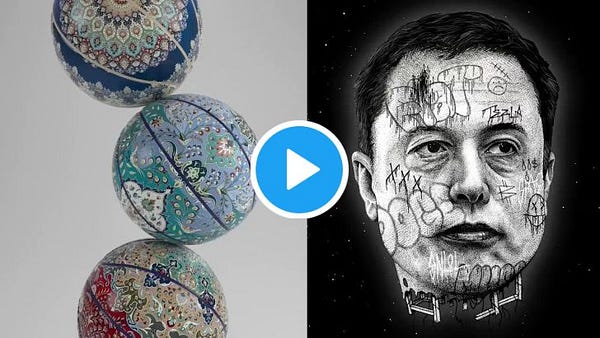 ---
✊ Head to THEDEFIANT.IO for more DeFi news 📰
---
🧑‍💻 ✍️ Stories in this newsletter were written by Owen Fernau, yyctrader and edited by Edward Robinson and Camila Russo. Videos were produced by Robin Schmidt and Alp Gasimov. Podcast was led by Camila, edited by Alp.
---
The Defiant is a daily newsletter focusing on decentralized finance, a new financial system that's being built on top of open blockchains. The space is evolving at breakneck speed and revolutionizing tech and money. Sign up to learn more and keep up on the latest, most interesting developments. Subscribers get full access, while free signups get only part of the content. Click here to pay with DAI (for $100/yr) or sub with fiat by clicking on the button above ($15/mo, $150/yr).